Good Afternoon,
We invite you to join us October 19th from 11am-12pm EST for FIU CIBER's International Content Expasion Series: "The Future of Work Dynamic in the East and West: A post-Covid Analysis."
Register at: https://go.fiu.edu/94361989291.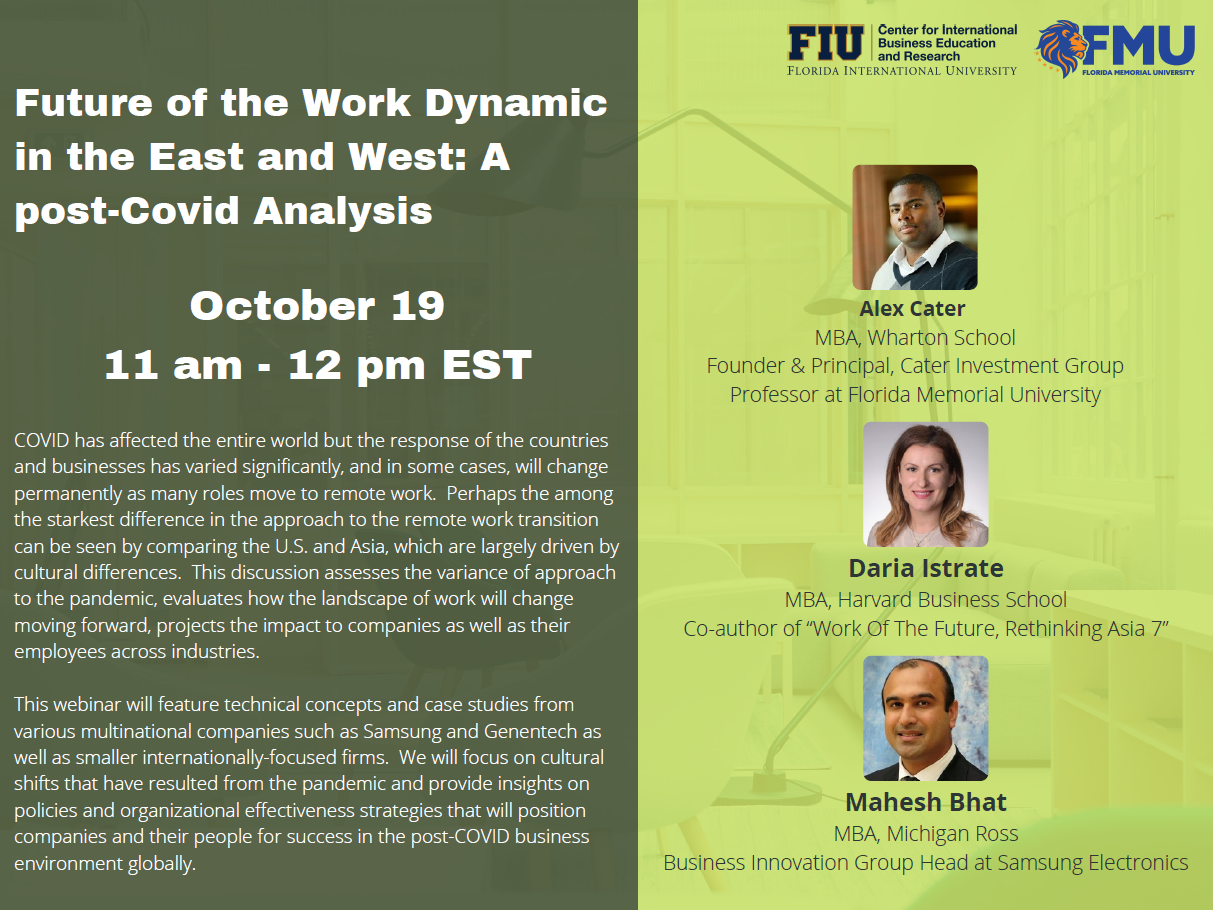 Best Regards,

Jillian Avendano, M.S.Ed

CIBER Program Director

Center for International Business Education and Research (CIBER)

Florida International University
College of Business
11200 S.W. 8th St., MANGO 410
Miami, FL 33199

Direct: 305.348.0623 | CIBER: 305.348.2064
Email: j[log in to unmask] | [log in to unmask]



____
AIB-L is brought to you by the Academy of International Business.
For information: http://aib.msu.edu/community/aib-l.asp
To post message: [log in to unmask]
For assistance: [log in to unmask]
AIB-L is a moderated list.