Dear Colleagues,
We wanted to provide you with an update regarding FIU and BYU CIBERs PDIB India program. We are closely monitoring the situation with our team in India and in September we will determine if the program will take place in person or will be offered virtually. In either scenario we are gearing up for an exciting and engaging program that will take a deep dive into navigating business in a high growth emerging market such as India. We welcome you to join us. If in September it is decided that the program will happen virtually, and you are no longer interested in attending we will be happy to offer a deposit refund.
If you have any questions or need any additional information, please contact us.
Register below:
FIU Business International Programs (radiusbycampusmgmt.com)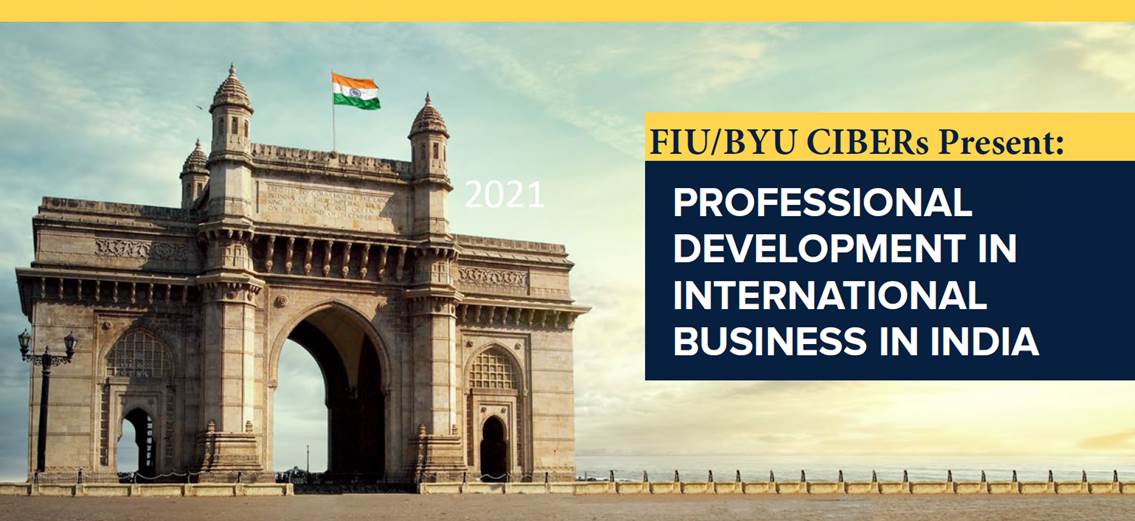 Best Regards,

Jillian Avendano, M.S.Ed

CIBER Program Director

Center for International Business Education and Research (CIBER)

Florida International University
College of Business
11200 S.W. 8th St., MANGO 410
Miami, FL 33199

Direct: 305.348.0623 | CIBER: 305.348.2064
Email: j[log in to unmask] | [log in to unmask]
To learn more about our programs, opportunities, and events follow FIU CIBER on Social Media:

@fiu_ciber @FIUCIBER @fiuciber

____
AIB-L is brought to you by the Academy of International Business.
For information: http://aib.msu.edu/community/aib-l.asp
To post message: [log in to unmask]
For assistance: [log in to unmask]
AIB-L is a moderated list.