Good Afternoon,
We cordially invite you to our next webinar.
As we are all looking for opportunities for faculty and student internationalization we are excited to have this conversation with faculty members who have been innovative on this initiative.
We hope you can join us and we ask that you kindly share with your faculty and network.

FIU CIBER Presents: International Content Expansion Series:
International Experiential Learning:
Virtual Options for Providing Internationalization Opportunities to Faculty and Students Post COVID. A Journey into Virtual International Internships and Virtual Professional Development in International Business Programs.

Speakers

Sumit Kundu
Associate Dean
International Programs
FIU Business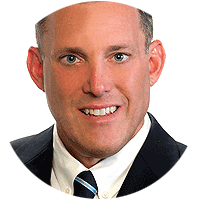 David Wernick
Instructor
Department of International Business
FIU Business
Managing Director
Inspiration India
Wednesday, August 19
11:00 a.m. - 12:00 p.m.
https://go.fiu.edu/99153298832


The CIBER International Content Expansion series features faculty experts, and address the opportunities for increasing academic strength in international academic preparedness.

---
FIU Center for International Business Education and Research
305.348.1740 | [log in to unmask]
Best Regards,
Jillian Avendano, M.S.Ed
CIBER Program Director
Center for International Business Education and Research (CIBER)
Florida International University
College of Business
11200 S.W. 8th St., MANGO 410
Miami, FL 33199

Direct: 305.348.0623 | CIBER: 305.348.2064
Email: j[log in to unmask] | [log in to unmask]

| | | | | |
| --- | --- | --- | --- | --- |
| | | | | |
| Wear a face covering and do not touch your face | Wash your hands or use hand sanitizer | Practice physical distancing and stay 6ft apart | Stay home if you feel ill | Clean surfaces |
____
AIB-L is brought to you by the Academy of International Business.
For information: http://aib.msu.edu/community/aib-l.asp
To post message: [log in to unmask]
For assistance: [log in to unmask]
AIB-L is a moderated list.