Please help post the following announcement. Thank you!
Position Description: Adelphi University (Long Island, New York, USA) seeks to fill two tenure-track positions in the Department of Management.  We seek a candidate with a strong commitment to excellence in scholarly research and teaching in the field of organizational behavior. A secondary interest in human resource or international management is required. Preference will be given to candidates with research interests in OB with a focus on managing in the digital workplace or leading in global settings. The successful candidate will be expected to teach in our undergraduate as well as graduate (MBA) programs related to Organizational Behavior, Human Resource, or International Management.  S/he should be committed to teaching excellence, establishing a scholarly publication record consistent with AACSB standards, and serving as an active member of the Adelphi community. 
The appointment for this position begins August 2020.  Rank is Assistant Professor.  Salary is commensurate with preparation, experience, and demonstrated performance.  
Qualifications: Candidates must have a Ph.D. or D.B.A. in Management/Business Administration related field from accredited school.  ABD in management with completion expected by August 2020 from an accredited school will be considered
Application Process:  To receive full consideration, interested persons must submit the following materials electronically: cover letter, current resume, evidence of high-quality teaching/research, and names and contacts of three references in a zip folder to https://chm.tbe.taleo.net/chm02/ats/careers/v2/viewRequisition?org=ADELPHI&cws=43&rid=2304
Applications should support the following expectations: 
○ teaching undergraduate and graduate management courses which could be on the main campus at Garden City and at satellite campuses on Long Island and New York City, in the evenings, on Saturdays, and day times.
○ conducting and publishing research in OB, HR, IM, and related areas
○ contributing to student growth and development through active involvement in student
   related activities (e.g., advising, working with student organizations)
○ providing service to the university and community
We will continue to review applications until the positions are filled.
EEOC Statement: Adelphi University is an equal employment opportunity employer. We strongly encourage women and minority candidates to apply. 
About Adelphi: Recognized as a Best College by U.S. News & World Report, Adelphi is Long Island's oldest private coeducational university, serving more than 8,100 students at its beautiful main campus in Garden City, at learning hubs in Manhattan, the Hudson Valley and Suffolk County, and online. The University offers students more than 50 undergraduate majors and 70 graduate programs in the liberal arts, the sciences and professional training. Adelphi is a dynamic community that plays a leadership role on Long Island and in the region.
Robert B. Willumstad School of Business, Dept. of Management
[log in to unmask] / adelphi.edu
516.877.4649 / f 516.877.4607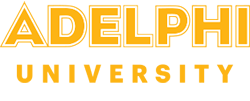 HHE, Room 335
One South Avenue
Garden City, NY 11530
Facebook / Twitter / Instagram / Snapchat / Google+ / Pinterest / Linkedin / YouTube