I came across these farms that you may be interested in adding to your list:

Almar Orchards - Organic apples
http://www.almarorchards.com/
Flushing, MI. Phone: 810-659-6568.
Organic and conventionally-grown apples, cider and wine. Bakery, u-pick apples, wagon rides, family picnic area with petting zoo and many other fun activities. Educational tours and group hayrides by appointment. Open: all year, Monday to Saturday, 9 am to 6 p.m. Sun. 12-6 p.m. 1 mile E on M-21 past M-13 to Duffield Road 1-3/4 miles N on Duffield Rd.

Davis Family Farm - follows organic methods, blackberries, flowers, herbs/spices, pumpkins, rhubarb, strawberries, tomatoes, walnuts, Turkeys, and prepicked produce
http://www.freewebs.com/davisfamilyfarm/index.htm
Owosso Michigan, Owosso, MI 48867. Phone: (989) 723-1163Directions: M- 52 To Juddville Road, heading west. Turn right going south on Chipman. One mile down. Crops are usually available in May, June, August, September, October. Open: Monday through Saturday 8:30 to 5:30. We follow organic methods, but are not yet certified. Payment: Cash, only. We offer naturally grown turkey, pork, lamb, chicken, and pheasant. NO hormones, no pesticides, No herbicides. Eggs are also available from our free range chickens.

Beckwith's Berries & Blooms - Organic raspberries
2230 Rochester Road, Leonard, MI 48367. Phone: 248-628-7123. U-pick or we pick certified organic raspberries, produce, eggs, herbs, freezer jams & honey. 300 varieties of day lilies. Open: May-October, seven days a week, 10 am to 2 p.m. or by appointment. Directions:
2230 Rochester Road, Leonard. We are located 12 miles N of Rochester on Rochester Road across from Lakeville Lake.




---

Date: Wed, 6 Aug 2008 16:15:34 -0400
From: [log in to unmask]
Subject: seeking upick farms FRUITS AND VEGETABLES
To: [log in to unmask]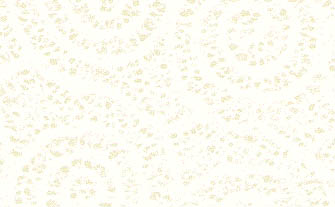 Dear Readers
About a month ago I put out a query seeking upick organic farms in this area, we recd info on blueberry and apple organic farms. Now where's the tomatoes and pumpkin u=pick farms??? Surely there must be some out there? If not maybe this is an opportunity just waiting.
Please email the "reply all" with this info so we can all visit your farm.
Take care
Vicki
Vicki Morrone
Organic Vegetable and Crop Outreach Specialist
Michigan State University
C.S. Mott Group for Sustainable Food Systems
303 Natural Resources Bldg.
East Lansing, MI 48824
517-353-3542
517-282-3557 (cell)
517-353-3834 (fax)
For information on organic agriculture production please visit: http://www.MichiganOrganic.msu.edu/
P Please consider the environment before printing this email

If you would like to access a searchable archive of the all the previous Mich-Organic listserv postings copy this URL and paste in your browser address field http://list.msu.edu/archives/mich-organic.html

---
Reveal your inner athlete and share it with friends on Windows Live. Share now!